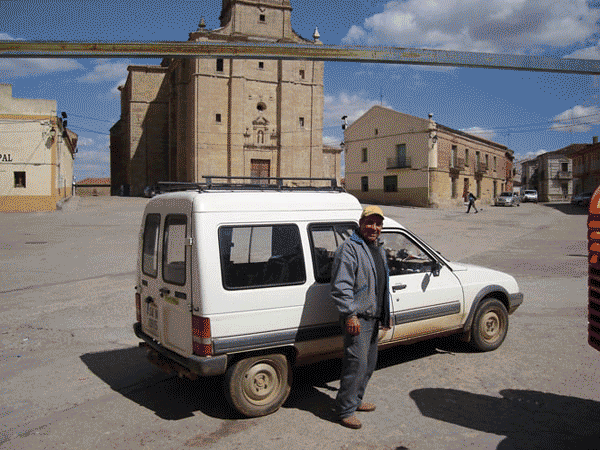 Hosting and running New Curriculum Gatherings, INLAND Village, Spain
27th June - 15th July 2018
More info here
FHU Artists Gathering, Castiglione, Puglia, Italy
10th June 2018
Titled "Self-education for self-educators" , Free Home University gathers all artists and cultural producers involved in the sessions. INLAND is developing in Castiglione different activities during 2017-18 around the Animal-Human relation and introducing a communal flock in the village.
More info here
Field trip to Capadoccia and presenting at Istanbul Biennale IKSV Room, Turkey
15th-18th June 2018
In the sessions to be held under two headlines, 'Thinking from the Rural' and 'Learning from the Rural', the complex relationship between the urban and the rural, and the approach of the artistic and cultural milieu to the question will be discussed in the context of various artistic and curatorial practices, centring on the experiences of numerous initiatives. Artists, researchers and professionals who reflect on the urgent questions facing the rural today will engage in a dialogue.
Presenting at Creating Change Conference - Whitechapel Gallery + Wysing Arts, UK
10th June 2018
Creating Change forms of part of the series The Rural: Contemporary Art and Spaces of Connection which explores how artists engage with the contemporary rural sphere
More info here
Running a Working Group at International Agroecology Congress, Cordoba
30th - 31st May 2018
For the first time, a specific group on Art & Agroecology is included at the World Congress. More info here
Performance " A Garland for MayDay", Hauser & Wirth Somerset
5th May 2018
More info here
Symposium after Dardanella Expedition,Basel
12-13 April 2018
Thank you TBA21 Academy and Chus Martinez
Workshop at HOW DO YOU KNOW? conference, Oslo
10-11 April 2018
Organised by Maria Lind and Apolonja Sustersic, together with Andrea Phillips.
Seminar, journey and discussion within "Along Ecological Lines" programme, Switzerland
25-29 April 2018
Presenting to MA students of different universities and visiting receding glacier Aletsch in Valais. Thank you ECAV Serres, ETH Zurich, and Barnaby Drabble.
more info here
Workshop at Conference By Design or by Disaster, Bolzano and Mals, South Tyrol, Italy
23-25 March 2018
more info here
Running working group at the International Conference on Authoritarian Populism in Rural Areas, The Hague, Netherlands
15-19 March 2018
Workshop at Cité des Artes, organised by Betonsalon, Paris
2-3 February 2018
Land-Use project in exhibition at SFMOMA, San Francisco, California
27 January 2018
more info at https://www.sfmoma.org/exhibition/designed-california/
Exhibition "The Land We Live In, The Land We Left Behind" at Hauser & Wirth, Somerset, England
19 January 2018
Curated by Grizedale Arts, I will present the Mobile Dairy School and building a Goat Pavillion for the occasion. More info here
INLAND Argentina, workshop and show, Buenos Aires, Argentina
21 - 29 November 2017
At MALBA ( Latin American Art Buenos Aires Museum) , there will be a week long workshop with different experts around "futures of the land" in Argentina. The 24th a public presentation at ICBC Foundation and the 29th opening of a show titled "Let´s take for instance this hill-side / Tomemos por ejemplo esta ladera" at Zmud Gallery. Thank you Agustin Perez Rubio, Lucrecia Palacios, Larisa Zmud and many others ! More info here
INLAND Cantabria, Spain
11 - 13 November 2017
Presenting the 1st stage of field research work , in the form of the screening of a film essay made at Liebana area, followed by a public discussion with key actors in the region. Curated by Alex Diaz, Fluent space. More info here
Exhibiting at Jeju Biennale, South Korea
17 - 25 October 2017
Carrying a workshop in the context of the proposed work , an installation - study room about different cases in relation with tourism, and around the Dream Farms model. More info here
Presenting at Working Group on Land, Bangkok, Thailand
28 September - 2 October 2017
Representing pastoralists as part of this international conference to plan next steps for the WG. . More info here
New Curriculum Project´s meeting of the Artistic-Scientific and Vernacular Advisory Committee, INLAND Village, North of Spain
23-24 September 2017
The meeting is a starting point for this 3 years project aiming to design an experimental curriculum and composing knowledges, combining theory and practice. With the support of Carasso Foundation. . More info here
INLAND South Tyrol: launching exhibition, film and performances at Transart Festival, Bolzano, Italy
9 September 2017
Conclusion of 1 year project about speculation on future territories and development models, with a collaborative process for a script and a final film essay titled ALMA. Produced by BAU , in collaboration with Carlos Monleon. More info here
INLAND Puglia Session at Free Home University, Puglia, Italy
23 August - 7 September 2017
2 weeks workshop with different practitioners and guest collaborator Amy Fraceschini in the village of Castiglione, around Human-Animal relations and the introduction of a flock bank , more info here
Filming and production with Hito Steyerl at INLAND Village
1-15 August 2017
Around reality shows, viral shepherds, mountain pastoralism and wolves, introducing the new crypto currency Cheesecoin.
Walk and urban prospection at CCA, Glasgow
30 July 2017
With Open Jar Collective, part of Edge Effects programme, more info here
Presenting at Documenta 14 Public Programme Hall, Athens
17 June 2017
Around Otobong Nkanga project , thank you Jenniffer Teets and Maya Tounta, more info here
Presenting at Seminar on Art and Rural Areas, at Fundacion Cerezales, Leon, Spain
14-15 June 2017
Organised by the Ministry of Culture, more info here
Opening exhibition at MUSAC, Leon, Spain
17 June 2017
More info about the show "HYBRIS. A Posible Approach to Ecoaesthetics"here
Opening HABITAT exhibition at Museo Carrillo Gil, Mexico City
26 May 2017
Opening with "INLAND Nederland- The New Curriculum" installation at Casco Art Projects, Utrecht, Netherlands
25 May 2017
More info here
Taking part at Seed Journey Santander and opening show at Fluent, Santander Spain
19-23May 2017
With Future Farmers, thank you Alex as well.
More info at here
Representing nomadic pastoralists at Peasants Rights Conference, Geneve, Switzerland
15-18 May 2017
Field work for project production for BAU Bolzano, Italy
6 - 16 May 2017
More information here
Launching call for INLAND Study Group in Matadero Madrid
15 April 2017
More information here
First research visit for Museum of Latin American Art of Buenos Aires - MALBA
26 March - 3 April 2017
For a show in November relating the historical and cultural relations with the land in the country.
II Latinamerican Colloquium on non-objectual art and public rural arts. Medellin, Colombia
9-14 March 2017
Together with MAMM ( Medellín Modern Art Museum) . Thank you Sofia Hernandez-Chong
More info here
International Gathering on Peasants Rights, Swäbisch Hall, Germany
7-9 March 2017
Facilitating pastoralist movement leaders from Europe and nomads from Jordan to connect with Via Campesina global farmers union and advance the peasant´s rights chart campaign at UN.
More info here
INLAND Scotland farmer-to-farmer exchange visit and symposium at CCA Glasgow
1 - 4 March 2017
Concluding the project at Scottish Sculpture Centre within ¨Frontiers in Retreat¨ European project, landless farmers from the remote area of The Cabrach, in Aberdeenshire will meet SOC ( Andalousian landless workers union) and exchange about the possible scenarios for implementation of the recent Land Reform Act. Thank you Yvonne Billimore and Viviana Cecchia
More info here
A roundtable on art and the rural at ARCO Art Fair Madrid
22nd Februrary 2017
At Regional Government of Aragon delegation and with Pueblos en Arte, thank you Lucia Camon
Starting project with Centro de Arte 2 de Mayo and Nuñez Arenas School in Madrid
From February to May 2017
INLAND team , with Malu Cayetano and Valerie Passano will be working with this innovative school focusing on integration of gipsy kids in the periphery of Madrid and developing notions of Social Justice by focusing on weeds growing in the backyard of the school, building a greenhouse-classroom and different activities. Thank you to the school team and Victoria.
Concluding project at Casa Wabi, Oaxaca, Mexico
9 December 2016 - 15 January 2017
Developing products and visual imaginary with the Beekeepers Women Cooperative of San Isidro de Llano Grande. Special thanks to Genaro Guevara and the coop. members.
Workshop at California College of the Arts / CCA, San Francisco
3 November 2016
MA Curatorial Practice and Social Practice program - Thank you Leigh Markopoulos and Lisa Friedman.
Receiving Chamberlain Award and staying at Headlands Arts Centre, San Francisco
14 October - 17 November 2016
Thank you all the Headlands Team.
INLAND NL at Monsanto Peoples Trial, The Hague, Netherlands
14-15 October 2016
Running internal meeting an banner making workshop with Casco
More info here
Seminar and launching of the INLAND Study Group publication and Greenhouse-Classroom at empty lot, Matadero, Madrid
7-8 October 2016
A 3-days insight into the INLAND study group as conclusion of 2 years work and presentation of publication we just made around Art System Ecology, Biopower, Landscape etc .
The talks will happen in a barren land we got access to, in Matadero, where a greenhouse - classroom has been designed and built, both as sort of art - garden pavilion , eatery, and first base to touch land. The angle of this first series of interventions by artists intend to stress that aspect of approach, survey, assessment, exploration, colony….As artists interventions we have Retrieve, by dancers Astarti Athanasiodoglu, and Peter Kristenn : Icelandic-Austrian duet that bring the performance installation titled Coffe Luwak: a research project using the mythified Kopi Luwak, a coffee made out of the poop of the civet cat and one of the rarest beverages in the world. It takes us on a road trip, encountering different characters and relationships, fueled by this commodity, to investigate what it means to be Organic, to hang out together and how social network-scan could be used as way to understand and hack neo-capitalist structures.
More information http://inland.org/es/knowledge/study-group/
INLAND presenting at SITAC : International Seminar of Contemporary Art Theory, Puebla, Mexico
29 Sept -1 October 2016
Showing The Beehive at Common Harvest show at Trazit, Prague, Czech Republic
29 September 2016
Common Harvest is a study room and research laboratory of environmental and agrarian reality involving experts, practitioners, and activists from the area of sustainable agriculture. The exhibition of artists who are engaged in this area, together with the related discussions and accompanying events, aims to articulate the acute problems of today's globalized agriculture that affect our everyday lives. On the symbolic as well as practical levels, the project proposes several different models of production and distribution, different ways of working the soil, and an approach to networking aimed at creating solidary communities and modern cooperatives. With artists Fernando García-Dory Asunción Molinos Gordo, Tomáš Uhnák, Tamás Kaszás,
Field Research visit for INLAND project at Bolzano, South Tyrol, Italy
27 - 29 September 2016
Thank you BAU
Workshops and installing INLAND exhibition at Arts Maebashi, Japan
14 - 27 September 2016
The project titled INLAND Maebashi Circulation System For Maebashi proposes an exchange process with Maebashi locals and an installation that will resume that collaboration. It starts by calling for a study group to look at INLAND projects, such as the Shepherds School , that transfer knowledge from veteran farmers for young new people interested in continue this form of life. Together with Yatai Club some farm fields are visited and a Body Weather workshop is also organised, based in Min Tanaka dance and farm work body movements fussion. Also some pottery pieces are made with Uchiyama-san, who had visited INLAND collective in Spain, to suggest possible containers of INLAND products : cheese, olive oil and wine.
They are presented in the gallery together with a scale model of the greenhouse-classroom INLAND designed, a wall paint and the project´s land and culture-based economy structure.
More information here
Presenting "Lament of the Newt", collective performance and agrarian ritual for Gwangju Biennale , Korea
16 August - 14 September 2016
Hansaebong Dure, the only and last rice field in Gwangju, surrounded by tower blocks – becomes a vast stage for a collective performance about the relation of the city and the ecosystem, and social and cultural conceptions of it.
Titled "Lament Of The Newt," this new commission for Gwangju Biennale entails a temporary "theatre" group of participants (self-named Dule Nale) from Hansaebung Dure and its neighboring community. Throughout a series of workshops held in the spring/summer of 2016, following the events and rituals around seasonal rice cultivation, possible scenes, characters and stories emerge and are defined together.
Taking from the political genealogy of traditional village mask performances such as Ga-Myun, the adversary 80's "Little Theater Movement" from Gwangju, contemporary sync pop choreographies and lip-dub, and recent farmers unions demonstrations and socio-ecological struggles in Korea, the action questions prevalent urban development models as well as their existing political support structures.
The field itself comes into play, with all of its extension and corners, water streams, plants, and other non-human organisms coalescing as a very community of residents, at times exchanging roles: animals play the humans, a sound-system car, the CCTV, as well as the figure of the Hydrobiologist and sacred supranatural beings, or the Rocks choir, all make for a sort of tableau vivant of repetitive actions with roles enacted as if they were GIFs around the rice field.
"Lament Of The Newt" calls both for a self-recognition of the group's decades long resistance to city council development plans, express micro-histories and affections to strengthen the group internally, and also for the articulation of a cultural representation beyond their everyday to reach Gwangju´s audiences of the value of these self-managed agroecological spaces, and their challenges ahead. The performance, held before the rice harvest, will be presented twice in September. There will be no documentation of it in the exhibition, apart from some left overs, a few artifacts, an installation, and drawings by the artist referring to "an elusive as the newt nature of socio-ecological process-based work as an ephemeral manifestation within the transitory spectacle of an art biennale."
Perfoming the 3rd Sept
16:30 - 17:30 / 18:30-19:30
and 4th Sept
17:00 - 18:00
in collaboration with DureNale from Hansaebong Dure Hee-Sang Noh, Mi-ja Park, Eun-Sil Jeong, You-kyeung Cho, Seon-nim Kim, Young-dae Kim and Co-ordination by Young-Eun Hyun and Inza Lim
Special thanks to Min-Ju Baek and Nam- Ki Baek, Se- hee Sim, In- Bong Jeong, Maria Lind, Azar Mahd, Binna Choi and Hito Steyerl
Supporters: AC/E, Gwangju Traditional Culture Center, Laudate choir Samgak-dong cathedral
Adress/Gwangju, Buk District, Ilguk dong 471,Hansaebong Agriculture & Eco Park
(광주 북구 일곡동 471 한새봉농업생태공원 near San-dol church 산돌교회 옆)
Hydrobia installed at Wadde Tide exhibition, Denmark
16 August 2016
Opening the 1st of September , thank you to Factoria Cultural where the first workshop to produce the sculptures of the inter-tidal microorganisms and to Anne Mette Laursen
Activating Mobile Museum at Well.come - Lolland-Falster art week, Denmark
9 - 15 August 2016
Mostly done by all local towns artists committees that engaged with the project and Wooloo - thanks to all !
Prepairing workshop for 2015 with Hito Steyerl at INLAND Village, Spain
27 July - 1 August 2016
Visiting Volcano Stravaganza, Stromboli, Italy
16-22 July 2016
Thank you Camille Henrot and Fiorucci Foundation.
Residency and INLAND Support Dinner at Delfina Foundation, London
9 - 15 July 2016
Part of the Politics of Food Programme , this year centered in Markets & Movements .
Field visit for INLAND Italia project in Lecce, Puglia, Italy
6-9 June 2016
Thank you Alessandra Pomarico and Free Home University . More to see in 2017.
INLAND Nederland Gathering , Soonsbek; Arnhem , The Netherlands
4-5 June 2016
Taking place as part of the Dutch Art Institute's during the opening week of SONSBEEK '16: transACTION in Park Sonsbeek, Arnhem, Casco, DAI and INLAND invite you to the first gathering of INLAND Nederland, the official launch of INLAND in the Netherlands
Description and programme here
INLAND collective re-foundational meeting , INLAND Village, Spain
22 -28 May 2016
Consisting on debates, Dragon Dreaming planning process and Body Weather dance training with choreographer and artist Astarti Athanasiadou - Pictures available here, thanks to all !
Presenting at 'SPATIAL PRACTICES and the URBAN COMMONS', at Tenderpixel Gallery, London
21 May 2016
Thanks Bori Borbala. More info: http://www.tenderpixel.com/urban-commons
Facilitation of workshop on the Use of Arts in Rural Development for the European Network of National Rural Networks, Amsterdam
11-12 May
During the Amsterdam Rural Forum, thanks to Edina and all ERDN team.
Conclusions from this event and the final guidelines for the EU Commission provided by INLAND are available in the online publication here . An "Arts in rural areas facts sheet" was also published after
Presentation of Bionic Sheep 2nd prototype at National Park Wolf Study Congress, Spain
19-21 April
Testing the portable ultrasound modulator to repel wolves.
Initiating project for Gwangju Biennale, South Korea
5 - 18 April
Thank you Maria Lind, Azad Mahad and GB team .
Field research visit to Lolland - Falster , Denmark
21- 24 March
For Public Arts Programme Well Come.
Initiating The Cabrach Chart project , FiR - SSW, Aberdeenshire, Scotland
7-12 March
The project focuses on the specific territory of the Cabrach, a high moorland with grazing pastures and some arable plots, progressively abandoned, and enclosed by a private Estate.
During his research Garcia Dory established contact with the rural development researchers from James Hutton Institute, and carried conversations with Cabrach inhabitants and farmers, and looked at the content of the recently formulated Land Reform Act of Scotland, with its legal and political implications, in relation to possible applications within the rural community there.
The project has a first moment of recognition of the layers of history and micro-stories laid over the geological strata of these ancient hills, represented in a guided walk with a farmer and a geologist, and the State's Head Gamekeeper and part of a series of landscape drawing exercises plein air, bringing together international visitors and locals. The route traverses lost paths, resulting in an interrupted walk, depicting a damaged landscape. A press note about the action is sent to the local media.
At a later stage, an exchange trip between tenant farmers of the Cabrach and farm cooperative members of Andalusia, Southern Spain, will be organised. The cooperative was created by landless farm workers union ( S.O.C) in the 80´s as part of a campaign to highlight inequalities in access to land in a region of huge historical private Estates, that involved land occupation for collective cultivation and other innovative social and economical forms. This methodology is based on Paulo Freire "From Peasant to Peasant " method of exchange in non-hierarchical situations.
The final outcome of the project will be the documentation of the discussions and debates amongst farmers (such as how to build collectivity or the concept of peasant - campesino, a term that is offensive in English and a political reclaimed position in French and Spanish ). Finnaly Garcia Dory will produce a series of alternative didactic charts ( hand painted versions of a Power Point) for field researchers from a semi-fictional John Hatton Institute speculating with a potential situation in the Cabrach and the Land Reform Act implementation.
Workshop on the Bionic Sheep for Art Catalyst, London
18 February
More info here
Taking part as representative of the World Alliance of Mobile Indigenous Pastorlists at IFAD summit, Rome
14 - 15 February
Research visit to Irpinia for INLAND Italia, Naples, Italy
13 - 14 February
Thanks Marco Scotini
INLAND class at DAI , Arnhem : On touching : a perspective from feminism and Quantum physics
11 - 12 February
Thanks Kathrin C. Thiele and Casco.
Cheese Production Mobile Unit at collective show House of Ferment, Hauser & Wirth Gallery, Somerset, England
23 - 24 January
Thank you Adam Sutherland and Karen Guthrie.
More info here
Research stay at Casa Wabi, Puero Escondido, Oaxaca, Mexico
8 January- 11 February
More info here
Awarded with the Chamberlain Award for Headlands Residency 2016, San Francisco, California
announced 3 December
More info here
Initial production stage at Casa Gallina Insite Projects , Mexico City
18 November- 18 December
The project involves activating a group of men that meet everyday in tires shop creating a 3D book that tells their story and forms of mutual support, and would be presenting the idea of launching a toy shop based in their paper cut tecnique skills.
More info here
DAI class and field trip at Jakarta Biennale
13-18 November
More info here
Workshop at show Co-Workers, Betonsalon, Paris
10 November
More info about the project at http://www.betonsalon.net/spip.php?article624
Closing week at Istanbul Biennale
22 - 31 October
Public discussions with collaborators about the case studies of the model farm and radical urbanism of Ataturk Forest Farm in Ankara with Guher Tan, about kurdish women condition with Avan Omer , in search of forgotten foods and seeds in Anatolia with Tängor Tan, and about new cooperative movement with Metin Yegin, Bygday Foundation and Sinop Municipality.
Research period at HIAP, Helsinki
9 - 22 October
preparing about the privatization of the land in Finland today, for upcoming project in the frame of Frontiers in Retreat
Exhibition of Mobile Method at Centro Lorca, Granada
28 September - 3 October
More info about the project at metodomovil.tumblr.com
Adaptations - Seminar at Üto Island , Finland
24 September - 27 September
Part of Frontiers in Retreat project, and organized by HIAP
First research visit for Gwangju Biennale 2016 , and public presentation, Gwangju, South Korea
17 September - 22 September
and thanks to Maria Lind
Launch of INLAND Course at Dutch Art Institute and researchers meeting, Amsterdam / Eindhoven
15 September - 16 September
MOBILE METHOD !!
1 September - 30 September
Opening of Istanbul Biennale
1st September - 30th October
Presenting INLAND Türkiye and the coop. movement. Thank you Carolyn Christov-Bakagiev, Chus Martinez, and all IKSV team.
Opening of show "DUMP! - MULTISPECIES MAKING AND UNMAKING, at Kunsthal Aarhus, Denmark
27th June -20th September 2015
Curated by Elaine Gan, Steven Lam and Sarah Lookofsky, DUMP! gathers together artists, scientists and organisms to explore multispecies collaboration that reshapes the ruins of modernity and resists industrialized progress. Contesting the celebratory logics of invention and making that dominate contemporary discourse, DUMP! creates an arena for waste, obsolescence, and decomposition, where practices of nurturing and collective cultivation may begin, turning composts to compositions.
DUMP! upends the division between nature and culture, while refusing separations between art and science; the art institution and the natural history museum; and wonder and comprehension. By presenting creations of humans and nonhumans alike, DUMP! calls out for new ways of seeing, describing, making, and living in unruly entanglement within contaminated worlds. Inspired by Lucy Lippard, a self-described "compiler" of exhibitions, and taking its cue from garbage heaps—and the multispecies life that ferments and flourishes in them—the exhibition will continue to grow throughout its duration. With works by AURA; Amy Balkin, et al.; Lothar Baumgarten; Mabe Bethônico; Bob Braine, Mark Dion & Alexis Rockman; Patty Chang; Delft University of Technology; Peter Fend; Fernando García-Dory; Jacqueline Goss; Tue Greenfort; Henning Knudsen & Anna Tsing; Dana Sherwood; Åsa Sonjasdotter; SPURSE; Kidlat Tahimik; Cecilia Vicuña; Paweł Wojtasik; The Yes Men
More info here
Field visit and talk at Prinzessinnengarten / Nachbarschaftsakademie, Berlin
22-25th June
We also visit the land where INLAND extension to Germany will take place. Thank you Asa Sonjasdottir and Marco Clausen.
More info here
Discussion of INLAND Nederland research process, Casco Office for Art Innovation and Culture, Utrecht
20th June
We looked at the topics each Extension Agent is working with, and we will have a feedback from Jan Hatholt, coordinator of the Rural Development Network of the Dutch Ministry of Farming.
More info here
Opening show at PAV , Torino
12th June
Bringing INLAND to the Italian context , part of the show "Grow It Yourself", that goes until October.
Thank you Marco Scotini.
More infohere
Introducing INLAND project to curators´ seminar NAF Academy, Venice Biennale
29th May
Thank you Bernard Jacoberger, Christopher Crimes, Stéphane Verlet-Bottéro.
Opening show at NW Cambridge Arts Program, Cambridge
28th May
With Beddwyr Williams and Aid&Abet. Thank you Helen Nisbet, Maeve Polkinhorn, and Center for Sustainable Development.
Opening show at the New Bridge Project, Newcastle, UK
5th May
Urban Organisms examines and creatively explores food sustainability in cities. Working across a range of approaches the project will provide a space for conversation and ideas. Connecting up the environmental, socio-economic and political dimensions of urban food production and consumption, the NewBridge Project Space will act as a hub for this activity . More info here
Starting the 10th edition of the Shepherds School, Cantabric Mountains, Spain
5th May to September 2015
More info here
Opening of INLAND NL show, CASCO Utrecht
1st May to July 2015
Together with Adelita Husni-Bey. Thanks Sanne Oorhuitzen and Binna Choi.
"In time of manifold crises, encompassing the economic, political, social and ecological, INLAND explores and actively generates a horizon of possibilities to cope with such crises. INLAND (since 2009) is an ongoing, mobile project by artist Fernando García-Dory that investigates the role of territories, geopolitics, culture, and identity between city and countryside, economics of art and land, and ways we interact with the biosphere. The countryside being the locus where the most pressing issues of our time are being played out, from questions of acculturation, autonomy, ecological models and food production to the enclosure of the commons and resurgence of a functional art and new alliances. INLAND is envisioned as both a research and action method and a para-institution, which the artist describes as "polyvalent specialist mobile units working in emergency contexts" that always operates "in relation to an "official" institution, i.e. a state, a company or an art institution", a way to think on "self-induced growth social formations, from a social movement, a state or a multinational chain". Extending his research and operation in different countries aiming to affect EU policies, and applying now the methodology to the Dutch context, García-Dory will transform one of Casco's four exhibition rooms into a working INLAND NL office and information and discussion centre for the duration of the exhibition. The room will be inhabited by a newly formed team of local extension agents who will inform the visitor about the research hypothesis and what is being conducted in the field, as well as by a varied didactic display of documentation, rural art projects, farmers produce, books and more that give insight into INLAND's activities until today."
Presentation of the book "Public Art Now", Whitechapel Gallery, London
16th April 2015
A conversation with Chris Fitte-Wassilak was included there. Published by Art / Books in association with Situations, Public Art Agency Sweden and the European Network of Public Art Producers. Thanks Claire Doherty.
2nd research visit to The Cabrach, Aberdeenshire, Scotland
23 - 28 March 2015
Invited by Scotish Sculpture Centre, in the frame of the project Frontiers in Retreat to propose a project for 2015-2016 in relation to this remote rural area. Thank you Nuno Sacramento and all SSW team.
Entanglement : Diagrams for the Commons : Seminar at CASCO projects, Utrecht
27 - 28 February 2015
What if you imagine yourself not as a dot to be tracked, but as a line that continuously passes through, connects, overlaps, and entangles with others? That you are part of myriad shifting diagrams which give you and those around you shape and meaning and effectively make you an entanglement of relations. Casco's long-term research trajectory Entanglement explores "the lines that we are" as a way of visualizing and generating the commons.
As noted by philosopher and particle physicist Karen Barad, a highly inspiring voice for Entanglement, "Identities are not separable, they do not intersect. Rather, identity formation must be understood in terms of the topological dynamics of iterative intra-activity." Entanglement is grounded in precisely this ontological basis of "being-in-common", as well as an interdependent, topological understanding of space. Through our research we learn from artists and social workers, and architects and urban planners, about how to visualize and (re)present complex practices that take place in the folds of a society overrun by the simplified messages of late capitalism.
On Friday 27 and Saturday 28 February, Casco organizes a two-day event with lectures and workshops called Entanglement: Diagrams for the Commons. During these gatherings, we bring together alternative diagrammatic methods, "tools", and knowledge, as well as a particular set of practices that are invested in building a commons and that operate in a multiplicity of domains embracing a diverse community; these practices could be said to constitute a solidarity economy so to speak. Please join us!
With contributions by: Doina Petrescu and Constantin Petcou (atelier d'architecture autogérée) [studio for self-managed architecture] (aaa), Paris; from the University of California, Santa Cruz, Karen Barad, Professor in the Feminist Studies Department and Kristina Lyons, PhD Researcher at the Anthropology, Science Department & Justice Research Center in Skype conversation with Kathrin Thiele, Assistant Professor of Gender Studies in the Department of Media and Culture Studies, Utrecht University; Fernando García-Dory, artist, Spain, currently Artist at Work at Casco; and Dennis van Gaalen, graphic designer, Rotterdam on (Un)usual Business with Binna Choi and Sanne Oorthuizen, director and curator at Casco respectively.
More info here
Rescaling realities, seminar at Goldsmiths College, London
12 February 2015
This session will discuss what it means to deconstruct and alter connectivities between specific and precarious living and working situations and their immediate environments, within urban and non-urban settings. The term rescaling here is taken to refer to methods of unpacking complexes of situations between communities and their immediate and related environments, their historical, socio-political conditions, to enable shifts in the political relationships that these communities have in these settings. Each location is taken to be a fluid, historically and politically differentiated site of activity, rather than a contained space within the city or the non-urban setting. The session would seek to ask, what do such projects contribute to a rethinking, reformulating or restructuring of these settings, and how do their operating conditions support and inhibit their aims?As well as looking at how the practices reshape situations within their immediate conditions, we will also be looking at how such practices connect with similar practices taking place in other settings -ie how are/might these practices be rescaled in planetary terms?
Other contributors so far include Elizabeth DeLoughrey (UCLA), Kodwo Eshun (Otolith Group/ Goldsmiths), Sean Cubitt (Goldsmiths), Kathrin Böhm from Myvillages and Nicola Triscott of the Arts Catalyst.
In Berlin
5-10 February 2015
Field visit for next project for Istanbul Biennale
29th January - 5th February 2015
Thank you Carolyn Christov-Bakargiev, Bige Orer , Elif Kamisli and all IKVS team.
Rural in Action workshop in Lucerna, Puglia, Italy
25-28 January 2015
More info here
Thank you Vessel and ARTI
Publishing Class at DAI and Casco Art Projects, Arnhem and Utrecht, The Netherlands
20 - 25 January 2015
More info here
Research visit to Casa Gallina, Mexico City
25 November 2014 - 7th January 2015
Casa Gallina is a new arts centre initiated by InSite projects, dealing with the specific context of Santa Maria de la Ribera neighborhood.
During this period I took contact with specific groups and individuals to define what would be the specific intervention during 2015.Thank you Osvaldo Sanchez, Josefa Ortega, Naomi and all the team.
More info at http://insite.org.mx/
Opening of "Confessions of the Imperfect" show at Van Abbe Museum, Eindhoven, Netherlands
20 November 2014
Thank you Steven ten Thije and Alistair Hudson.More info here
Spoken Map on art initiatives in the rural, MAK nite, MAK- Vienna Biennale
11 November 2014
Thank you MAK and Maria Lind, more info here
Telling about the art project 2014-15 at Cambridge at Festival of Ideas, Cambridge, UK
30 October 2014
Follow the blog here
Participation at Agenda - Art and Craft Dpt - Oslo National Academy of the Arts, Norway
24 October 2014
Agenda on Friday 24 October seeks to elaborate on the relationship between art, architecture and ecology. Using the early British Arts and Craft movement and that of the Bauhaus' vision of art as integrated in everyday-life as a historical point of departure, the Art and Craft department seeks to elaborate on the relationship between art and life, on matters of materiality (production, sustainability, the global), on design and architecture, and on artistic practice in social and political contexts in a contemporary perspective.
Former speakers, Richard Sennett, Marta Kuzma, Siri Hustvedt, Semir Zeki, Marta Wilson, Marie-Louise Ekman, Maria Lind, Paul Murdoch, Anja Baumhoff, Wolfgang Mayer, Shari Pierce. Thank you Jørn Mortensen
Participation at "Cultivate or Revolutionize? Life Between Apartment and Farmland" at Times Museum, Guangzhou, China
25-27 October 2014
Thank you Binna Choi.
Published " A Decade of Country Hits: art on the rural frontier" , edited by M12 Colorado - USA
I wrote a chapter, it seems, available at Jap Sam Books
Opening of show Agroperiferics at Centro Huarte, Pamplona, Navarra, Spain
4th October 2014
Curated by Marta Daho, presenting a video in the form of a self-interview.
Project start and research visit with Casco – Office for Art, Design and Theory, Utrecht
29th September - 3rd October 2014
The collaboration involves in one hand my participation as Casco's long-term research project (Un)usual Business, that explores so-called "community economies", and a year-long tuition for the fifth edition of Publishing Class, entitled The Secret Garden Society.
With the coordination of Sanne Oorthuizen and support of Binna Choi and CASCO team - thanks!
Workshop for Vegetation as a Political Agent, PAV Torino, Milano
26th - 28th September 2014
Involving a visit to the Botanical Gardens, the workshop will also explore other taxonomies and representations of plant forms. Thank you Claudio Cravero and Orietta Brombin
Opening of Mobile Ecologies exhibition, London
21st September 2014
The Mobile Cheese Production Unit will be included in the show hosted at Milk Float called Wick on Wheels (WoW) http://wickonwheels.net/ which will join the Art Moves http://queenelizabetholympicpark.co.uk/whats-on/events/2014/7/art-on-the-move exhibition in late September. The show is curated and organised by Andreas Lang ( PublicWorks).
Press conference and preparatory visit for next Istambul Biennale, Istambul and Anatolia
7th - 14th September 2014
Thank you to the Biennale team, Chus Martinez and Carolyn Christov-Bakargiev.
Field visit to winemakers of La Rioja Alavesa, Basque Country, Spain
23rd-25th August 2014
Invited by 14º North Festival to produce a work in relation to Labastida area, historically famous for making one of the best Rioja wines, I will focus in designing a wine that involves the cooperation of 4 different winemakers, three of them are family scale and the other one is a cooperative. The resulting INLAND wine will be presented and auctioned in relation to new developments of the organization.
Thanks Maria, Salim, Mako and all winemakers participating in the project.
A conversation with Maria Lind at Grizedale Arts, Coniston, Cumbria UK
27th July 2014
Also this week - finally- delivering the Cheese Production Mobile Unit V.3 for Lakes District. Goats not included.
The New Rurals - research seminar for artists, curators and academics. Elterwater, Cumbria UK
25th July 2014
Organised by Littoral Arts at the Kurt Schwitters Merz Barn site, and partly framed in response to some recent publications and events that are proposing other challenging new critical contexts and related curatorial and cultural research agendas for artists and curators active in (non-metropolitan) regional and rural areas:
These include: Encampment #1 workshop at Kestle Barton/Field Club "..a large body of projects, practical research, and Neo-Agrosophy - a weird fusion of agriculture, futurology and contemporary philosophy"; the recent 'Arrow Arrow' - meeting at the Good Hatchery (Offly, Ireland) , The Workers Symposium (18th July) which proposes to examine "..[new] contemporary modes of practice in rural contexts" (Roscommon Arts, Ireland) the publication of 'A Decade of Country Hits, art on the rural frontier' by Colorado-based M12 Collective, "..an interdisciplinary group that creates and supports experiential projects exploring the value of rural communities and their surrounding landscapes".
The seminar is being organised by the Littoral Arts Trust in partnership with Grizedale Arts and includes distinguished speakers artists and curators from Spain, Australia, Ireland and UK; Fernando Garcia Dory , Esther Anatolitis Director Regional Arts Victoria, Australia , Richard Povall, Director of the MA Arts and Ecology at Dartington College, Devon , Nick Hunt Director Mid-Pennine Arts, Helen Ratcliffe/Alan Smith AllenHead Arts , Janet Ross Curator Visual Arts in Rural Communities VARC Northumberland, Green Close Studios Lancashire (tbc) , Steve Messam (ex-Fold Gallery) , Alistair Hudson Grizedale Arts, and Ian Hunter, Director Littoral Arts/Rural Cultural Forum
Research with Engineering Department, Cambridge,UK
9th to 16th July 2014
Meeting different academics, such as Peter Guthrie, Head of the Center for Sustainable Development, Kristen Mc Askill, PhD specialist in post-catastrophy recovery, or James from the Institute of Manufacturing.
Thank you Maeve Polkinhorn, and CSD .
Funding approved for 2nd prototype of the Bionic Sheep project
9th July 2014
Looking forward to develop this version, in which I might use not only ultrasounds but smells. Human pheromones releasing device to protect flocks from wolves, in collaboration with Wyoming researchers.
Read more here
Visiting pupils of the Shepherds School, Asturias
1-8th July 2014
This year there are 3 new shepherds in the mountains, one of them alumni of the Shepherds School. We have also 4 young pupils running the course. The budget has been cut by half though. The project needs a re-construction.
Presenting for final evaluation at Hermes Foundation, Paris
20th June 2014
This will be crucial to know if the necessary resources are gathered to launch the Elemental Crafts School in Mallorca I have been shaping for the last 2 years. Thank you Sybilla.
Opening of "The Pleasures and Politics of Food" , exhibition at ACC Weimar, Germany
14th to 16th June 2014
Thank you Frank Motz
Exhibition and debate at HIAP, Helsinki
9th to 14th June 2014
The fifth annual summer exhibition at HIAP takes a look at questions of ecology and contemporary life with an international group of artists. There will be disappearances, traces, and new connections. Gallery Augusta will host a number of events over the course of the exhibition, starting from the opening on Thursday, 12 June 2014 at 6–8 pm.
The artists of the exhibition: Brett Bloom (b. 1971) & Bonnie Fortune (b. 1978), Fernando Garcia-Dory (b.1978), Tue Greenfort (b. 1973), Khaled Ramadan (b. 1965), Hanna Husberg (b. 1981) & Laura McLean (b.1984), Mari Keski-Korsu (b. 1976), Tonka Maleković (b. 1982), Nestori Syrjälä (b. 1983).
The exhibition is co-curated by Jenni Nurmenniemi (HIAP, Helsinki) and Jussi Koitela (Helsinki).
A presentation of the INLAND case and a continuation of debate with Martti Kalliala and Jenna Suttela.
Opening of " "Vegetation as a Political Agent", at PAV Turin, Italy
30th May 2014
An investigation of the Social history of the field of natural studies- from the colonial plantations to contemporary biopolitics, in PAV and in the Botanical garden of Turin.
CAE, Claire Pentecost, Piero Gliardi, Atelier d'Architecture Autogeree, Rene Gabri and Ayreen Anastas, Amilcar Cabral, Fernando García-Dory, Mel King, Philippe Zourgane and Severine Roussel etc, Marjetica Potrc, Bonnie Ora Sherk amongst others.
I will be presenting "Dream Farms" project installation with a series of slides from Prof. Chan´s archive and a ceramic model of one of the garden prototypes.
"A Model Farm, III Act, The Students and the Cooperative, at Tensta Konsthall , Stockholm
26th to 30th May 2014
4 prototypes developed with collectives around the area and with design students from Konstfack: one for Reactor Youth center in Husby, with a platform for Spoken Word rap collective, Women Centre Tensta and a mobile stall and shop, the cycle powered soup kitchen and a propaganda kiosk on wheels to create a new vegetable cooperative in the area. This little "cavalry unit" intends to trigget mutual support and collaboration between social initiatives existing around Järväfältet park, surrounded by the suburbs of Husby, Hjulsta, Tensta etc.
The 30th from 11 am to 18 pm in Tensta , the protoypes will be presented and a round table conversation amongst representatives from the different communities and the students.
A project on the use of art in social processes, developed in 3 acts over almost a year, in contrast on the ruins of the welfare state era of Swedish social democracy, strengthening a citizen initiative on cultivation, generating local economy and the encounter between cultures, and the limits of the traditional political action around the figure of the charismatic leader are treated.
Thank you Spanish Embassy in Stockholm , Maria Lind and Tensta Konsthall, Sergio Montero, Rochus Hinkel, Konstfack and Järvä collectives.
Producig the piece " The Sugar Case" for the exhibition " Vivres" , at Domaine de Chamarande, Paris, France
21st to 26th May 2014
The exhibition will go untill September 2014.
Thank you Carlos Monleon, Teresa Ibañez, Lauranne Germond, Julie Sicault and all Chamarande COAL team
Comissioned project presentation for Arts Pannel at NW Cambridge residency, Cambridge
18 to 20th May 2014
The research proposal is taking place and will focus on the work the Sustainable Engineering research group is doing and in the way the new urban development is envisioned, around the notions of post catastrophy, nostalgia, the aspirational and the image failure.
Probably looking at a floods management system within the park area of a new urban plan. A plan without masterplanners?
First research visit to Aberdeenshire, Scotland
12 to 18 May 2014
Comissioned by SSW ( Scotish Sculpture Workshop) under the frame of the "Frontiers in Retreat" project. The region could be considered kind of forgotten, an anti-landmark. The idea is first to provide a context, in the preliminary meetings, and that we then move on to create projects that activate somehow a commons space. The focus will be posed in The Cabrach, an area with contested land relations, and an uneasy relationship between the land owners and the villagers. We want to understand how art can contribute to the activation of spaces (physical/ virtual, temporary/permanent) where people can come together. There is a geographical starting point, and also a small community. Then there is the history of Scotland, and particularly this part of the country. For this project the team will be completed with historians and archaeologists, who know a lot about this territory.
Thank you Nuno Sacramento and SSW team.
Start of the 9th Edition of the Shepherds School in Asturias, Spain
13th May 2014
Congratulations to the selected pupils and good courage for next 4 months.
Filming in Berlin the piece "Sonnenblumen Lied"
5 to 11 May 2014
Thank you Vierfelderhof, Ida Gyllensten, Miriam Wiesel, Stefan Riekeles, Jorgo Loukakos and Danielle Bornino.
Some days of nothing in Mallorca
24 April to 4 May 2014
Developing land project with Konstfak Stockholm, Sweden
18 to 23 April 2014
First research period for project comission by Cambridge University, UK
10th to 18 April 2014
Invited to contribute to NW Cambridge Artists Programme from April 2014 – April 2015.
The Contemporary Art Society and InSite Arts are curating and managing the art programme for Cambridge, promoting the artist to work in partnership with a University department to bring a range of outcomes to the North West Cambridge site as it changes from farm to new community over the next 15 + years.
The departments are: Earth Sciences, Astronomy, Archaeology, Engineering/Sustainability, Land Economy and Cambridge University Museum Collections.
http://www.nwcambridgeart.com Thank you Helen Nisbet and Maeve Polkinhorn.
Invited to stay at La Pausa , Odeceixe, Portugal
3rd to 10th April 2014
Gracias Pablo Berástegui y La Pausa
Lecture-Performance at the Art and Gastronomy Triennale, in Alenteijo, Portugal
2nd April 2014
I will be talking of recent projects involving art and gastronomy.
Opening of Can Altay´s project for Inland in the village of Carricola.
30th - 31st March 2014
Next 30th March , Carricola will open their new street market of organic vegetables and crafts. The market stalls have been built locally by the neighbours after a 1 year dialogue between the artist Can Altay and them. There will be a big paella with local ingredients made in site to celebrate the project.
Can Altay's project takes as starting point the cooperation which has been developing among the inhabitants of Carrícola (Valencia) for the last decades. The village started ecologically cultivating the whole extension of its lands at a moment when this model of sustainable agriculture was only emerging. Now, they are still pioneers, for all the neighbours are involved in commercializing their production and revitalizing the village. The project joins a recent initiative to establish a weekly market of local vegetables, and, along with Campo Adentro, proposes forms of encounter, support and circulation of the initiative.
The 31st of March the artist will go to Valencia city , for a presentation and roundtable with the students of Fine Arts University , and in dialogue with Fernando Garcia Dory and Stephanie Smith, curator of Smart Museum of Chicago
Can Altay (Ankara, Turkey) "describes his practice as, 'established within the realms of architecture, art, design and theory. It deals with the spatial appropriations, social encounters and forms of human improvisation within urban structures.' The urban structures that have provided the predominant models for Altay's research based projects are his home city of Ankara and Istanbul. He uses multidisciplinary methods to investigate and record the daily life of urban dwellers. More specifically focussing on ways in which seemingly ordinary routines and social trends subvert and reinvent the confines of official architectural spaces and their designated uses." (Yasmeen Alawadi). His work has been exhibited in venues such as the International Istanbul Biennial, Havanna Biennial, SESC Pompeia (Sao Paulo), the Walker Art Center (Minneapolis), ZKM (Karlsruhe), PS.1 MOMA (New York), and Platform Garanti Contemporary Art Center (Istanbul).
INLAND - CAMPO ADENTRO is a social sculpture and a cultural strategy initiated by Fernando Garcia Dory, that examines the role of territories, geopolitics, culture, and identity in the relationship between the city and the countryside, taking Spain as a first case study. From 2010 - 2013, its activities included a research and analysis stage with film programs, an international conference at the Reina Sofia attended by more than 200 people, residency programs placing 22 artists in rural villages, selected from 400 applicants, and invited international artists such as Can Altay, Wochenklausur, Agency, Patricia Esquivias o Mario Garcia Torres, several exhibitions and a book´s collection. It offers a platform for reflection, exchange and action to artists, farmers, intellectuals, rural development agents, policymakers, curators and art critics.
Debate about Inland with guest curator Stephanie Smith at Fundación Tapies, Barcelona
28th March 2014
With curators Stephanie Smith, Juan Canela, and artists Luz broto and Aviv Kruglanski, that took part in Inland project in 2011 and 2014. An examination of the ongoing Inland show in Lleida, La Panera Art Centre, open untill 25th of May.
Stephanie Smith works at the intersection of contemporary art, experimental museum practice, and the public sphere. As Deputy Director and Chief Curator at the University of Chicago's Smart Museum of Art, she has established the museum's reputation for challenging thematic exhibitions that address complex relationships between contemporary art and social issues. Her critically acclaimed projects include Feast: Radical Hospitality in Contemporary Art (2012), Heartland (2008-2009, in collaboration with Van Abbemuseum, Eindhoven); and Beyond Green: Toward a Sustainable Art (2005). Smith is also an editor with the international art journal Afterall, and co-directs New Projects—an urbanism studio, research center, and exhibition space. She has lectured at venues from Arizona State University to the Sharjah Biennial (UAE) and in addition to extensive publications through the Smart, her writing has appeared in journals and books including Afterall, Parkett, Service Media (2012) and Land, Art: A Cultural Ecology Handbook (2006). She is currently one of a team of curators working on the Athens Art Biennale.
Planning retreat and conviviality of INLAND project, with Cooperativa Los Apisquillos, Puebla de la Sierra , Madrid
21st-23rd March 2014
Appart from making cheese and sausages with the cooperative members, we devoted two days to analise the past 3 years of the project and think an strategical development of what could be Inland 2.0. As central aim, a project for profound lifes´ transformation, a collective, enjoyable and everydays´change.
Presentation at Casa del Lago and first research for InSite in Mexico DF
6th-14th March 2014
A visit to set the ground for a future project. Thank you Casa del Lago, Osvaldo Sanchez and InSite team.
INLAND Field trip and presentation at ARCO :Vanishing Point Files 1
20th 23rd February 2014
With Ingo Niermann, Chus Martinez, Jenna Suttela and Martti Kalliala, an exercise on speculation and futurologies around the periurban implosion, and rural appraisal.
The descriptive geometry teaches us that the aspect of everything depends on the chosen point of view. It is also the place where your energy can be leaked or depleted. Create packaging mockups , which lets you create multiple planes in an image, connect them at any angle, and then wrap graphics, text, and images around them. Something shapeless grafted onto existing tissue, something that needs no vanishing point to justify itself but instead welcomes a quivering existence immersed in a real-time vibratory state, here and now.
At the back of the room a wooden column and a glass of water: elemental and transparency. A point of the escape is enough for the whole wall to be transistor of heat. Remain together onto shady side of the boat (keep back to glare of sun) until the black and white quadrants reach the "vanishing/reappearing" point.
Opening of INLAND review show, at La Panera, Lleida - Barcelona, Catalonia, Spain
8th February 2014
The show will go until 25th of May 2014, with workshops, talks and display of works done in the last 3 years of production in 22 villages, in four conceptual groups: identity, resistence, economy, new modern vernacular. With specific comissioned work for the area by Luz Broto.
Thank you Antoni Jove and Gloria Picazo.
Frontiers in Retreat introductory workshop HIAP Suomenlinna, Helsinki
29 January 2013 to 1st February 2014
Organised by HIAP, Scottish Sculpture Workshop, and other European partners during the years 2014/2015, brings together residencies in peripheral countries to address environmental issues. Some of the programmes are like the one promoted by SSW dedicated to the 'commons' as a form of socio-political organisation and management.
Sapmi research field trip, Polar Artic Circle
21-29 January 2013
Organised by Tromso Art Academy. We will travel to Kautokeino and also Karasjok. In Kautokeino we hope to be able to organize a joint program together with the Sami University College . In Karasjok we want to visit important institutions such as the Sami Parliament and also the Sami Art Collections. Following the Alta case ( conflict on territories due to mining pressures in the 80s) the idea is to follow a conversation on profit, local democracy and the limitations of deep ecology. There is an enormous pressure from mining companies at the moment, and the laws to protect Sami in Sweden is far weaker than in Norway, still in Norway the pressure is also huge. Outside Kautokeino where we'll travel, there is a fight over interests in gold mining.
Could we find a way to talk about Sami notions without approaching them from the zone of conflict from colonial pressure?
Exhibition Opening at Tensta Konsthall, Stockholm
18th January 2013
The project "A Model Farm" will be shown, in an evolving instalation that will contain elements about the project development in the next months.
Research and project development comissioned by Tensta Konsthall, and residency at IASPIS, Stockholm
15 December - 21 January 2013
In early 2014 we intend to start a process of examining the current situation of the
Swedish countryside, in participatory research with main actors on the countryside.
The results of this process will be presented at Tensta Konsthall untill the spring.
The intention is to eventually launch a project to promote the engagement of artists
together with villages and rural organizations, in order to address urgent questions,
and look at them from different perspectives.The project initially focuses on Hästa gård – A historical farm on Järvafältet in Stockholm, bordering with the suburbs Akalla, Hjulsta, Husby, Kista, Rinkeby and Tensta, neighbours with migrant population that suffered the most at riots explosion in 2013. Hästa gård could be seen as a possible window to look through, a study case and an example of existing relations between the metropolis and its hinterland, between a
rampant service economy and fading agriculture and food production sectors, and
between cultural notions of nature and cultivated environments.
During 2014 a series of actions, public debates, collaborative research ideas for the development of this project proposal, and the longer-term activation of a productive and inhabited landscape,
such as Hästa gård.
Thank you Erik Sjödin, Lisa Rosendahl, Maria Lind, and all those who work at Hasta Gard.
World Gathering of Nomadic Indigenous Peoples, Nairobi, Kenya
9 - 15 December 2013
3rd Assembly of WAMIP, an important one to develope the action plan for Continental Regional Secretaries.
Roundtable : Exhibition - Reports from New Sweden, Tensta Museum, Stockholm
8 December 2013
A roundtable that starts the project " A Model Farm" , about Hästa farm , 50´s social art rural organisation, and utopian agrarianism in Stokholm´s outskirsts.
Reports from New Sweden is about the histories and memories of Tensta, both in relation to the place and to the people who live and work there. Tensta's most tangible feature is a large, late modernist housing area built in 1967–72. Nearly six thousand dwellings share space with iron-age graves, rune stones, one of the Stockholm region's oldest churches, and a former military training area from the early 20th century, now a natural reserve. Today, around 19,000 people live in Tensta, of whom roughly 90% have translocal backgrounds, many in the Middle East and North Africa.
Some forty artists, architects, local associations, performers, sociologists, cultural geographers, philosophers, and others relate to the past in, for example, art works, research projects, seminars, and guided walks. But "whose history" and "whose heritage" is it? Tensta Museum also touches upon the concept of cultural heritage and the complicated matter of how it is used in Sweden and elsewhere in Europe today. At the same time, the participants will be reporting on the condition of things in Tensta today, on what can be described as the "new Sweden." Some of them will also be looking forward and proposing future scenarios.
Thank you Erik Sjödin , and Maria Lind.
Reims, scènes d'Europe festival, FRAC Champagne-Ardenne, France
29 November - 2 December 2013
A performance titled
option 1 ) World Model Standard Run - llusions perdues p.5
option 2 ) Raw Matter Heat : brief notes and comments on art, location and political ecology
will be performed.
Thank you Florence Derieux
Participation at research seminar at Bigorres, Pyrenees, France
24 - 25 October 2013
Invited by SPEAP ( Bruno Latour´s study unit at Science Po - Paris ) and Foundation COAL , artists, scientists and local inhabitants will gather to work on landscape , biodiversity and management models and possible contributions from contemporary arts.
Wind-Dinning , a comission for Art Maebashi Museum, Maebashi, Japan
18 November - 4 December 2013
Invited artist Fernando García-Dory will focus on the agrarian question in Japan and Maebashi area in face of upcoming neo-liberal trade agreements. Activating a program of talks and actions based in existing working lines of Arts Maebashi, proposes a temporary "re-hydrating restaurant" for intergeneration mutual support, reviving local traditional crafts and culinary arts and to evoke alternative models of development in transition to sustainability,
Conversations with gardeners, farmers, and different local actors will serve as research basis on local drying food and preservation techniques, related with native seasonal dry winds, named karakazu . Workshops and lectures will be organised , bringing together a broad overview about global agricultural systems,  different agri-food models, neo-liberal farming policies and food sovereignity, involving local farmers and households also as to guide and prepare the recipes that will conform Wind Dinning menu.
Paralell to it , an invitation to Mebashi young creatives , artists and designers is launched to work with silk craftmen in the design of the visual identity of Wind Dinning restaurant. Rethinking ancient silk works , new materials will be tested to decorate the place, mats , napkins, menus etc 
The restaurant will be open to Maebashi citizens, where they can see workshop participants presenting their design works, some concluding farming perspectives and the global context, and live interview some farmer-teacher about the recipes served.
Thanks to Fumihiko Sumitomo, Rie Okada, Arts Maebashi and AC/E - Spanish Cultural Action Agency
Action-installation at "Are we conditioned to demand progress and resolution?", Tenderpixel Gallery, London
14 - 17 October 2013
During Frieze London, three artists ( Fernando García-Dory, Toril Johannessen, Fiona Shaw) intervene in the gallery space under the title "Are we conditioned to demand progress and resolution?"
(Describing, quantifying, or criticizing the impact of social structures on the self can appear as an attempt either to compose a story or offer solutions. In this series, we test our default acquiescence to this state of understanding.)
More info here
Thank you Joseph Liam , Borbala Soos.
6th Session of the Inland Study Group: on Ecologies of the Art System,Territory and New Landscapes on Contemporary Culture. Matadero Madrid
14th September 2013
Invited guest speakers : Landings collective, Vivian Ziherl and Natasha Ginwala.
"Our task today is reintegration, not the generalized power of the scream but the painstaking survey of the land." – Édouard Glissant
'Land' remains one of the great unspokens of recent cultural criticism. Even as the circulations of contemporary art extended into diverse geographical regions over the past two decades, the criticism that sought to grasp this transformation has tended to emphasize transitory presence, diaspora and unfixed capital.
Modernity must be resurveyed through the consideration of Land as a narrative subject of history. Active constructions of 'rurality' went alongside the industrial revolutions, imperial networks and struggles of decolonization in the 19th and early 20th century. This launched an administrative violence that continues to unfold amidst current power conflicts between Land resources, Commerce and State apparatus.
Natasha Ginwala and Vivian Ziherl will present an episode of the ongoing research project 'Landings' with an in-focus discussion and reading session exploring pedagogic constructions of rurality facilitated by Fernando Garcia Dory. With the Inland study group they will discuss poet-philosopher Rabindranath Tagore's ideals and programming towards rural reconstruction as realized with the founding of 'Sriniketan' in 1922. This will be enacted through a figural reading of Tagore's play 'Post Office' (Dak Ghar), 1912, which centers around a child protagonist, Amal who suffers from an incurable malady and is thus enclosed in "protection" from the outside world, hence, cultivating an imagination through the news that a post office is to be built in his village. The characters that surround him such as the medicine man, the dairyman, the village headman, the king and royal physician all become key symbols for the schisms between rural and urban modernisms, as well as the "place" of the soul within the narration of history. In a parallel study excerpts of the 1975 PRC film 'Breaking with Old Ideas' will be read in its address to the pedagogic questions intrinsically conceived within the agrarian condition of China during the years of Cultural Revolution. These histories that refuse to correspond within the same chronology and geo-politics may yet reveal aspects of the mythic register of the rural, its conception as an educative experience, inter-crossings with Left histories, Third-Worldist movements as well as state-formation. 
The following day, annotations from previous episodes of the 'Landings' project will explore protagonists ranging from the air-eating mangrove to the Dragon Jar—arguably the first seismograph that communicated the directionality of earthquakes through a suspended engagement between dragons and frogs.
Opening of the exhibition with Mario Garcia Torres , in collaboration for Inland, at Malpartida de Cáceres, Extremadura, Spain.
10 October 2013
A collaboration that started in 2013 when Mario Garcia Torres joined Inland and travelled to Malpartida, where Wolf Vostell arrived in his Mercedes from Berlin in the late 70´s, fell in love and spent much of his life with the vision to create, in 14th century wool washing complex , the most important collection of Fluxus art. And that is what is it today Museum Vostell-Malpartida. An improbable combination, a creative explosion, not exempt of conflict.
The new works made under this commission examine the relation of the original project with its natural environment, the village´s folklore, the stories of the place and the notion of "the remote"
Thank you Josefa Cortes, MVM, Ayuntamiento de Malpartida, Elba Benitez Gallery
Athens Biennale, bringing there Department of Islands, Aegean chapter of introduction
29 September to November 2013
 For the Biennale titled "AGORA" , García-Dory presents recent developments in the Department of Islands he started to work in in 2009. This long-term intervention project focuses on Pacific, Caribbean and Mediterranean islands as semi-enclosed ecosystems that stage the classic neo-liberal drama in which local economies succumb to the promissory spectacle of worldly paradise. It ranges from promoting an Elemental Crafts School in Mallorca to the reconstruction of Dream-Farm system in Fiji. The Department proposes in this occasion - based in an on-going collaboration with A Whale members - that some distant Greek islands could be taken not only as periphery of the periphery or potential objects for sale, but also as sites for a revived utopianism based in local heritage with its mix of modernist architecture, agriculture, crafts and seasonal rites. The project links the Aegean Sea islands current research stage to Athens through different elements including an installation and public talk, with Tania Bruguera, collaborators and the head of the commons from Kytheras island.
Thanks to Whale's architects / Iris and Leda Lykourioti / Valentina Karga, Stephanie Smith and Viviana Cecchia.
The Politics and Pleasures of Food, HALLE 14, Leipzig, Germany
21 September 2013
For this first part of the show, that will continue in March in Weimar I present the first page of the script for Sonnenblumen Lied: A drama in a staged periurban farm-school, exactly in Rudow, outskirts of Berlin. The text, later filmed in video, draws affective dynamics and conflicts amongst the stuff of the idyllic bio-Höf, at certain point revealing dark human depths. It is marked by the pass of the season and cultivation cycles, and the hysterical visits of school children and the eco-integrity requirements of the place.
Thank you Frank Motz
Art comission for Haein natural park and Buddhist heritage monastery, South Korea
15 - 29 September 2013
Engaging in performing a series of activities to become habit acompassed with the monks - after morning prayings, walks to the mountains, collection of plants and ink- drawings and conversations - the artist gives life to the temporary construction he built. It functions as herbarium and pharmacy of natural plants, and also as a learning and meeting site for local inhabitants and visitors. Made of found materials gathered at the surroundings and assembled in a semi-circular domed shape, the herbarium houses plants, seeds and remedies, collected and preserved through a series of public sessions discussing the characteristics of the various species of plant life present and their everyday uses as a point of departure to listen from local farmers from the closest villages and monastery monks, recounting stories, and allowing us to enter in their everyday practices, concerns, visions and knowledge acquired.. Essence-Function initiates a dialogue of knowledge between western scientific botanic classification and eastern spiritual doctrines, where both are challenged to develop a system to be transmitted.
Thank you Leandre D´Souza, Margaux André, Haeinsa monks community and all ENA team
5th Session of the Inland Study Group: on Ecologies of the Art System,Territory and New Landscapes on Contemporary Culture. Matadero Madrid
14th September 2013
With guest speaker Alina Popa, we will discuss these questions while bringing up the affect of horror and fear as central to acquiring a different knowledge of an "outside", of a radical alterity that can be found even inside or in the familiar. We will further problematize together the banality of horror, unspectacular cannibalisms and performative strategies related to an ambiguous self and a deceptive body such as parasitism and camouflage, "playing the position" (Serres) while enhancing the contents.
Alina Popa is currently involved in projects like The Bureau of Melodramatic Research, Biosorcery, Presidential Candidacy, Bezna zine, Robin Hood Fund. As part of BMR, she is currently problematizing the affective modulations of politics, the emotional performance of labour and the current normative neuro-choreographies. She is also interested in less spectacular forms of cannibalism and feeding as a classificatory act, in the concept of alteration that could replace what we now call "alternative", taking into account both a constant production of oneself as the other and unhuman forms of cooking like processes of regress and decomposition.
Lisbonne Triennale
11-13 September 2013
"All the emperor´s new clothes" is a performative speech that questions the shape of social interaction from the perspective of the power figure
"A whisper and a thunder, equally, signify space. Once, walking through a forest, a colourful, vivid birdsong moved me, just to discover is my friends cell phone´s ring tone. And nevertheless, a landscape is created, transformed". Distilling from the concepts of "collaborative", "participatory" or "relational", and other hidden choreographies, Fernando Garcia-Dory explores in his piece for this Triennial "All the emperor´s new clothes" the driving agency in social formations. Taking from groups psychology to the effects of different types of throat-singing and sociology of the leader studies, questions how social matter manifests, and which factors influence and cause friction between the multiplicity and the singular voice, speaker and audience, whatever political claim it contents.
Thank you Jose Esparza, Natalia Cerqueira, Sofia Baptista and all triennale team
Read more here
Navigating Ecological Times, Whitechapel Gallery, London
30 August 2013
With artists Tamás Kaszás (H), Lise Autogena (DK/UK) and Fernando Garcia-Dory (SP)and curators Maja and Reuben Fowkes (Translocal).
More info here
Floating gardens, agoras and other places for Practices for Everyday Life. IASPIS Stockholm
22 July 4-7.30 pm
The occasion will be an opportunity to continue to reflect on some of the questions that were raised during the seminar, such as the role of art and the function of the artist in attempts at challenging the ways we relate to each other and our environment.
Stephanie Smith´s research over the past few years has focused on socially engaged public art practice, which has prompted the question of how to best support such practices from inside the museum, and more specifically at the Smart Museum of Chicago, which she directs. A key question for both Fernando Garcia Dory and Stephanie Smith is how artistic practices that, either through specific functional applications to daily life, or by representing particular positions, propose visions that contain the possibility of other political and economical structures, and how all this happens in relation to the institution. More specifically, at a time when the financial crisis in Greece and elsewhere is multiplying its manifestations, both the curator and the artist find themselves involved in the upcoming 4th Athens Biennale 2013 and cannot but respond to this bleak situation through a pertinent question: Now what?
There also be an intervention by Kultivator, an arts collective based on the island of Öland, together with Richard Saxton, head of the arts organisation M12 from Colorado, USA, and editor of the forthcoming book A Decade of Country Hits: Art on the Rural Frontier.
More info here
4th Session of the Inland Study Group: on Ecologies of the Art System,Territory and New Landscapes on Contemporary Culture. Matadero Madrid
12-14 June
Guest speaker, Amy Franceschini - FutureFarmers. Visit to the self-managed sheep and goat raising cooperative Los Apisquillos in Madrid´s mountains range.
On the Aesthetics and Politics of Worlding, conference at Frankfurt, Goethe-Universität / Institut für Philosophie
4th July
Guest Professor Carolyn Christov-Bakargiev organises the Seminar "Worlding: Research in Art as a practice of intra-action and multispecies co-evolution" to explore how it is possible to think about art from the perspective of the "worldly" as opposed to the "humanistic". The seminar is intended as the first of a series of three yearly seminars. It is an interdisciplinary seminar for students of the Department of Philosophy as well as from adjacent disciplines like art theory and history, literary, cultural, film and media studies.
Paradoxically, humanistic positions are the cause of our having become less humane, and less compassionate beings on the planet. Precisely in the age of the so-called Anthropocene, where the destiny of the planet depends on the choices and actions of one species, the human, this seminar is a research project that analyses and breaks away from the "human exceptionalism" which has characterized most religious monotheistic thinking as well as traditional lay philosophy up to its recent radical questioning by thinkers such as biologist, feminist and cultural theorist Donna Haraway , ethologist and philosopher Vinciane Despret or Jacques Derrida who, in his lecture of 1997, "L'Animal que donc je suis (a' suivre)", questions his own philosophical tradition in which the non-human animal has always been a figure of radical otherness.
This perspective towards a de-anthropocentrization of thought and a multispecies co-evolution of intra-actions and interactions proposes to move away from the binary oppositions between the human and the so-called 'natural' (the organic 'other' being part of that sphere – the slave, the non-citizen, the woman, the embryo, the ethnic other, the so-called 'animal', the so-called 'vegetal'), as well as between the human and the machinic (the inorganic 'other'), the technological).
This seminar will explore these topics through an analysis of some artworks that were developed during dOCUMENTA (13) (Kassel, Kabul, Banf, Cairo/Alexandria, 2012), through readings and discussions and research towards understanding the questions that may inform a worldly knowledge which is only just beginning.
Thank you to Carolyn Christov-Bakagiev, Kristina Buch, and Thomas Bayrle
Research Seminar and Workshop Agrocite- R-Urban, Colombes, Paris
28-29th June
A seminar with the experts involved in R-Urban research project, evaluating the potentialities of R-Urban, its limitations, questions This seminar will gather all research collaborators. This presentation is collectig from the previous workshop and will result in a report meant to be the basis of a paper to be included in a R-Urban book.
More info at http://r-urban.net/
http://www.urbantactics.org/projects/rurban/rurban.html
Thank you Doina and Constantin, and all Atelier d´Architecture Autogerée team
Intervention at the Triennial of Art and Gastronomy, Alenteijo, Portugal
24th June
3rd Session of the Inland Study Group: on Ecologies of the Art System,Territory and New Landscapes on Contemporary Culture. Matadero Madrid
22-23 June
Practices for Everyday Life, a seminar, Stockholm, Sweden
Friday 14 June, 9.30am - 8pm
A one-day seminar at The Project Room, Iaspis, Konstnärsnämnden, curated by Lisa Rosendahl, addressing the connection between artistic practice and life practice. The starting point for the discussion is the question of how artistic practice can be understood in relation to the formation of modes of existence rather than, in addition to, or as a consequence of, the production of artworks. How come recent years have seen an increase in visual artists indicating a desire to withdraw from the production cycles and infrastructures of the commercial-institutional art economy in search of alternatives to sustain their practice? How might these contemporary pursuits differ from earlier such attempts, as exemplified by the early twentieth century avant-gardes or politically-oriented art practices of the 1970s?
We have invited different artistic positions from the field of visual arts including artists working with the built environment as a way of shaping the conditions for one's daily existence, farming as an alternative or complementary infrastructure for sustaining art practice, the cultivation of daily practice influenced by the meeting between ancient Chinese philosophy and contemporary life, and the absolute refusal of all abstract labour in art, to discuss what it might mean to turn one´s practice onto life itself and how it is organized, individually or collectively, in attempting to effect social change. At the heart of the inquiry are questions such as the potential functions of the role of the artist beyond the current art system, the use value of art, and how to achieve sustainability for art and life practice alike.
With contributions from: Fernando Garcia Dory (ES), Hu Fang/Vitamin Creative Space (PRC), Anders Jakobsen (SE), Maurizio Lazzarato (FR), Francesco Matarrese (IT) Adam Sutherland/Grizedale Arts (UK) akcg/Konsthall C (SE) and Barnaby Drabble (CH).
Starting residence for project at Puglia, Italy
28th May – 10th, June 2013
This first approach will set the grounds for an intervention on the "borgate". Created by Mussolini after new land was made arable, once desecation of previous marshlands was completed, a territorial and social planning made able the construction of these new villages and colonist houses, in which many peasants settled, inhabiting fascist modernist arquitecture, part of the agrarian reform.
The Borgate were after the war forgotten or ignored, as part of the refusal of those dark times in Italian history. Many of them , through the years, have attained considerable autonomy, having to solve and sustain by themselves questions of security, justice, education and other services. Others, increasingly in ruins, have been occupied by migrant labourers, from Rumania and Albania.
The soil is yet fertile, but the identity and social acceptance of these still existing and new colonists is troublesome.
Special thanks for the support to Marco Gaetano - BIR, Vessel, and Roberto Cimetta Foundation.
Workshop at ICW 2013 on socially engaged practice, Bari, Italy
3rd – 5th, June 2013
Invited by Vessel to the 3rd annual International Curatorial Workshop. The Course will be composed of fifteen young curators from around the world.
ICW 2013 will be tutored by Consonni, Leone Contini, Curandi Katz, Marco Degaetano – XScape, Fernando Garcia Dory, Carolina Rito, WochenKlausur, Viviana Checchia, Anna Santomauro, Francesco Scasciamacchia, Charles Esche, Ilaria Gianni, Viktor Misiano and Marco Petroni together with other members of vessel's committee.
The focus of the workshop is socially engaged practice and its various permutations at this point in contemporary society. We are interested in practitioners that believe in socially engaged practice as a tool to support an alternate system of labor and production; i.e. long-term engagement with marginal populations and territories rather than a limited-duration exhibition. We favor projects that apply social engagement as a means of investigating public opinion and need.
Our particular geographical area is the region of Apulia in connection with our neighbors in the Balkan and Mediterranean areas. Thus, the type of projects we seek use geographically specific information to confront political, social and cultural identity of specific populations that can be connected and applied on a wider scale.
To practically analyze this phenomenon, we will use case studies of examples of regional social practice that respond to these urgencies.
Additionally, each participant will be required to bring their own case study that connects to the instances of social practice. This can include the work of people, collectives or spaces.
Selecting the students for the 6th Shepherds School Course, Asturias, Northern Spain.
27th May 2013
Organising the shepherds council session with applicants and local authorities to select this year´s students, and press conference.
Throw a Rock and See what Happens exhibition, La Casa Encendida, Madrid
Opening 23rd May 2013
Presenting a plastic-emotional artifact inspired in the project New Opportunity - The Colony carried throughout 2012 in the university campus, with the students. The day after the garden for the new season 2013 will be planted, together with an open day of discussions about the exhibition.
Food for the Moon, a collaboration for Lea Porsager at Emily Harvey Foundation, 537 Broadway, New York
Friday, May 17, 2013 | 7:30 - 9 pm
Acting as the moving center for all human actions, the moon – according to the Armenian mystic George I. Gurdjieff – also constitutes the cause of our hypnotic sleep. Clearly far from suspecting our essentially functional role in feeding the moon with our own energies – and constantly waiting for the moon to cut its scythe across the sky – we live and sleep and live asleep, conducting our lives in a universe we haven't yet properly sensed nor consequently understood.
A potential healing of the cosmic mishap that the buffer-organ is, the May 17 meeting will take place at 537 Broadway as much as in our moving brain. As a lost tail on the Foundation's floor will soak in a sound-scape discharged from the moon; a three-brain structure will reflect on the walls; Karen Blixen's lunatic pact will shine through; and space blankets will touch base with the earth, a kundalini gong-session will act as a wake-up call for the moon-food—mankind, or the three-brain beings. For those awaken – and for the sake of inversion – a moon soup will be prepared by Fernando Garcia-Dory. Marco Pasi's notes on the Kundabuffer can be found at academia.edu. Gong will be performed by Siri Rishi Kaur
Food for the Moon is curated by Chiara Vecchiarelli
Art & Social Change retreat meeting, Palm Springs, California
12th-15th May 2013
Hosted by the Annenberg Foundation at Sunnylands, this meeting will bring artists, and leading figures in the art world to explore, discuss, and share with each other non-traditional art practices that seek public involvement and social change. In addition, it is hoped the discussion will also address how organizations and institutions might play a constructive role in the field.
Organising a workshop on Transition Towns, Mallorca
3rd-5th May 2013
With professors May East and Juan del Rio.
First session of the Study Group on Ecologies of the Art System, New Landscapes and Territory, Matadero Madrid
19th-21st April 2013
The Research Group is put forward as an extension of interests dealt with the previous project named Inland – art, agricultures and countryside. 20 people have been selected from different backgrounds to form this Study Group after an open call. It is a moment for examination and reflection, where we will be sketching out lines of connection between current critical discourses on cultural/natural intersections in a broad sense and also between theory and practice. Taking biophysics and territories as the basis and central reference point for the phenomena of art and culture, we also plan to focus on an analysis of the transformation of art under a post-fordist capitalism, notions of utility, symbolic generation for social change as well as methods for sustainable living.
The group will therefore carry out text analyses on Friday, presentations of diverse case studies ranging from the issues of rural Russia today, colonised towns, agroecology in Japan, and new approaches to the planning of land use in the USA.
Os Saturday we will start the work at an empty lot near Matadero to host the future New Garden of Dahlias project , Inland headquarters, and diversity of agroecologycal infrastructure, from gardens to apiculture and a social kitchen.
On Friday we will have a field trip, in this case to a horse taming land-centre of Spanish dancing horses, to which has been invited also an ethologist of natural taming school - whispering , etc-
The program will be carried out through three lines of enquiry: 1. Ecologies of the art system: post-fordist conditioning of the cultural worker, reclaiming the commons and the promised land. 2. The represented landscape: bio-politics from the primary sector, biotechnology and new animism. 3. Land use, natural resources and ecological economics in rural/urban relationships.
The involvement of participants requires the availability for regular meetings with the work group, the attendance and active participation in research group discussions, individual study, working online and other specific activities that may be programmed throughout the year.
Register and read more here
Workshop and conversation with Red Tape - Royal College of Arts -RCA London
16th April 2013
A day of interaction with RCA students, guided by Red Tape, and together with with Mark Smout and Laura Allen, lecturers at the Bartlett School of Architecture, who presented BELA at Venice Biennale last year
Register and read more here
Thank you Sasa Stucin
INLAND 2012-2013 projects show and conference and more. Matadero Madrid
21st to 24th March 2013
Within INLAND project I launched in 2010, now is time to evaluate and know the results of the collaborations with the other artists in 2012-13 production stage, in various villages spread throughout Spain. The final works and conclusions that have generated these experiences are presented in this week of multiple sides. A temporary settlement, and intense inmersion on the critical questions of each intervention.
From March Thursday 21 to Sunday 24, Matadero ( former Madrid´s city slaughterhouse hangars, now an arts venue) will hold a series of meetings and discussions between artists, project workers and a forum of experts in various disciplines formed by Jeromo Aguado, José Albelda, Daniel López y Antonio Viñas, which will serve both as an evaluation of the projects in 2012 as a reflection on the issue of rural nowadays. The presentation and discussion sessions are part of The Ecologies of Art and New Landscapes Study Group that Campo Adentro generates from now on, accompanied by a sound program by Jose Luis Carles and Cristina Palmese in collaboration with Abraham Rivera, an audiovisual program, and a gourmet-sound laboratory.
Opening the 21st with a conversation amongst artists Mario Garcia Torres, Fernando García Dory, Joao Fernandes ( Deputy Director Reina Sofia Museum) , Josefa Cortés (Wostell-Malpartida Museum Director), and Malpartida´s village mayor.
The artists and villages involved are:
Can Altay (in Carrícola, Valencia), Paco Arroyo (in Avinyó, Barcelona), Carmen Cañibano (en Prado, Zamora), Patricia Esquivias (en Calera y Chozas, Toledo), Mario García Torres (en Malpartida, Cáceres), Asunción Molinos (en Guzmán, Burgos), Antje Schiffers y Thomas Sprenger (en la Comarca de las Encartaciones, Vizcaya), Emma Smith (en Casares, Málaga), Susana Velasco (en Almonaster la Real, Huelva), WochenKlausur (en Puebla de Sanabria, Zamora), and Bárbara Fluxá, José Bernal y Fernando Martín (en La Vera, Cáceres).
See the full programe here
Your Totemic Animal… Or How To Milk A Sacred Pet? - Cabinet of Shadows, Amsterdam
14th March 2013
15:00–18:00 (room 105)
Masterclass : Wondering about ways in which contemporary human beings understand animals and nature and the development of different attitudes towards them; how did we understand animals in the past? How will we understand them in the future? As artists and cultural producers we can ask ourselves what role we want to play in this process, configuring new symbolical references for social change. In this workshop a consultancy is offered for art students rethinking art, its function and its context in relation to a broader notion of co-existing species within ecosystems, or 'commonwealth of breath'. Philosophy is cross-referenced with works of the participants in an attempt to link the lure of the natural with a re-awaken the countryside.
Register here
The 12th, POIESIS OF WORLDING with: Ayreen Anastas, Carolyn Christov-Bakargiev, Vinciane Despret, Rene Gabri, Fernando García-Dory, Marcos Lutyens
Where Are We Going, Walt Whitman? conference, Ritveld Academie, Amsterdam
12th-15th March 2013
The 12th, POIESIS OF WORLDING with: Ayreen Anastas, Carolyn Christov-Bakargiev, Vinciane Despret, Rene Gabri, Fernando García-Dory, Marcos Lutyens
An ecosophical roadmap for artists and other futurists.
By exploring the potentialities of ecological worldviews, old and new, through theory and art, WAWGWW seeks to accelerate, accumulate, animate and activate our poetical and political understanding of the world. To this aim Gabriëlle Schleijpen, Head of Studium Generale Rietveld Academie invited Anselm Franke, Binna Choi, Carolyn Christov-Bakargiev as well as Natasha Ginwala & Vivian Ziherl to each inaugurate a discursive and performative program of one day. In their scintillating company plus that of the many great artists, poets, writers, thinkers, activists and musicians they've teamed up with, the Gerrit Rietveld Academie will embark on an energetic 4 day – long voyage.
Read more here
Thank you Gabriëlle Schleijpen, Joris, Jort, and all Ritveld team, and Carolyn, Rene, Vinciane, Marcos, Ayreen and all other participants and students for making it so great.
500 European Shepherds meet to hear the verdict of the European Court in Strasbourg.
7 March 2013
Organisations of cattle breeders and shepherds from all over Europe will protest in this manner against the mandatory introduction of an electronic chip on each animal.
The Spanish Federation of Shepherds joined several organisations of small cattle breeders from different European countries (France, United Kingdom, Hungary, Netherlands, Luxembourg, etc.) working in extensive farming, in filing a claim against Individual Electronic Identification (EID) that the German Sheep Breeders Association filed in 2012 against European Comission before the Court of Stuttgart that is currently pending a decision by the European Court of Justice.
On 7 March, representatives of shepherds from all over Europe will meet in Strasbourg after they were summoned by the European Court based in this city.
The claim was filed because of the flaws in the system at the time in which it is to be implemented, particularly in its pin form. These deficiencies have been reported in all Member States where the system has been implemented, as well as the injury it results in for the tagged animal.
In addition to its inefficiency, this system involves several bureaucratic phases and costs for farmers that we deem excessive at all levels, and are the same whether or not a disease has broken out.
In addition, in Spain we find that, on top of individual identification, the animals must keep the tag, which in practice involves double mandatory identification. Should the animal lose the tag, something that is perfectly possible in extensive herds, the cost of re-identification of the animal is also borne by the farmer, so that the herds, especially extensive ones, are paying even higher cost overruns than just the EID's own and we believe this is absolutely unfair.
According to the coordinator of the Spanish Federation of Shepherds, Fernando García-Dory: "Making the chip compulsory is the last straw in a series of absurd and inconsistent policies for small livestock farms that are so valuable for the environment and society in Europe. Such policies are designed in Brussels without any input from farmers and are cut off from reality in the field. They might end a way of life that is already seriously endangered by the low prices that the global market imposes and other causes. The EID results exclusively from an excessive desire for control and bureaucratisation of agriculture as well as the economic interests of those who produce the device. This is a historic moment in which shepherds from all over Europe are uniting and saying "Enough is enough". We know that the public prefers shepherds, rural landscapes and high-quality products over industrialisation and mechanisation of food production concentrated in few companies that continue to cause food scares and animal discomfort."
INLAND Station, in Matadero Madrid
14th-16th February 2013
Inland Station is an installation-cum-eatery that presents the cultural strategy undertaken by Inland - Campo Adentro for the re-assessment of the relations between city and countryside as well as the study and development of new contexts and functions for Contemporary Art. A selection of projects will be exhibited alongside documentation of the results of the production phase during the several artist's residencies conducted throughout the Spanish countryside. The events program at Matadero Madrid will include discussions with the artists and neighbours and performances. Food will be served daily with tastings of products and dishes from several participating regions.
You can read the full program here
And see the flickr album of those days here and here
Thursday, 14. ARCOmadrid 2013- ARCO Foundation Room Pavillion 8 .
12.30 to 14.00 The Future of Art: peripheries, use value and social change
Roundtable with Can Altay (artist), Alistair Hudson (Grizedale Arts), Vasif Kortun (curator), Chus Martinez ( chief curator Museo del Barrio NY), Laura Raicovich (Creative Time NY), moderated by Fernando García Dory

Matadero Madrid, Warehouse 16.2 Opening from 19h to 23 h
19 h Presentation of School for Tourists, with Emma Smith and neighbours from Casares (Malaga), Alistair Hudson ( Grizedale Arts)

20 h Presentation of Ich bin ein Bauer auch möchte is gerne bleiben- I like being a farmer and would like to stay one, by Antje and neighbours and mayors from Encartaciones (Vizcaya).

Dinner served: a traditional putxero from Encartaciones and Txacoli wine, and artisan Casares cheese.

Friday 15. Matadero Madrid. Hangar 16.2. Opened from 11
16 – 20 h Emma Smith at information desk of School of Tourists, project in Casares (Málaga)

20h-23h Presentation of the work of Can Altay developed in Carrícola (Valencia), and discussion with neighbours, Charles Esche ( Van Abbe Museum) , Vasif Kortun (SALT Istanbul), and Laura Raicovich (Creative Time NY).

Dinner served from Valencian horticultural products and wines and chufa beer.

DJ Session Exotica? : rural music from the last 100 years from the 5 continents, selected by Abraham Rivera ( Programmer of ECO festival)

Saturday 16. Matadero Madrid. Warehouse 16.2. Open from 11

16 – 20 h Emma Smith at information desk of School of Tourists, project in Casares ( Málaga)
20h -23 h A hectare of land is handed over to whoever offers to cultivate it during the presentation of Carmen Cañibano's project Working time(s). In conversation with representatives of the Plataforma Rural, Jesus Carrillo ( Museo Reina Sofia) and Manuela Villa (Matadero Madrid)

Roundtable on "The future of Art: peripheries and social change", ARCO Madrid
14th February 2013
From 12.30 to 14.00 h , at ARCO Foundation Room Pavillion 8*, I propose and moderate this conversation with Can Altay (artist), Alistair Hudson (Grizedale Arts), Vasif Kortun (curator), Chus Martinez (chief curator Museo del Barrio NY), Laura Raicovich (Creative Time NY).
Interesting enough or just eye-catching , this incursion in the heart of the beast will be the departure point for Inland Station, from 14th to 16th February-.
You can read the full program here
And about Inland project here and in the "corporate-institutional" website
*Professional access request for ARCOmadrid
Taking part in a shepherds protest in Rhone-Alpes, France
31st January - 1st February 2013
Part of he European Shepherds Network has carried an action of protest in the south of France against the mandatory electronic identification of sheep that EU is imposing. French, Spanish and German shepherds crossed towns and cities for 4 days, ending in Valence.
Every day there was screened the documentary "Mouton 2.0" , and different communication and discussion actions were carried.
The Network will carry on the struggle to allow pastoralists to keep doing their way of life without absurd laws that restrain freedom and autonomy.
read more here
Extrait du communiqué du collectif des éleveurs drômois :
Nous sommes des collectifs de différents départements, regroupant essentiellement des éleveurs mais aussi des non-agriculteurs. Chaque collectif est indépendant et ne se revendique d'aucun syndicat ni parti politique. En tant qu'éleveurs, nous sommes soumis à des contraintes de plus en plus fortes qui nous obligent à accepter les normes de l'élevage industriel. Considérant que ce mode d'élevage est une impasse, alors même que d'autres voies existent, nous refusons de nous y soumettre et nous revendiquons le droit des paysans à rester maîtres de leur pratiques. Pour ce faire, nous organisons une transhumance de plusieurs jours à travers la Drôme pour attirer l'attention de la population et des pouvoirs publics sur deux mesures qui s'opposent à notre vision de l'élevage et qui contribueront à fragiliser un grand nombre de fermes : l'identification électronique des ovins et caprins et l'obligation d'acheter des reproducteurs mâles « certifiés » pour tous les ruminants.
First approach for All Our Games , at Tenderpixel Gallery, London
26th January 2013
Taking the space for one day to launch a recruiting center and conversation space of motivations and life aims.
Launching a project with Can Altay in Carricola, Valencia.
11th -14th January 2013
Field research trip amongst orange trees. Part of the Inland cultural strategy on the countryside I invited Can Altay who came with Asli to meet Carricola and their neighbours. The idea is to contribute to the existing network of organic producers and the new inhabitants in the village, and alltogether promote the local weekly market. Design and build a mobile structure that can host the vendors and produce.
Next stop at Inland Station , in February Matadero Madrid, presenting the draf structure.
Thanks Susana and Maite, Luis, Pedro , University of Valencia, SAHA , VallBio and all neighbours of Carricola.
Premio Ojo Crítico Artes Plásticas RTVE - Visual Arts Award
17th December 2012
"Este lunes 17 de diciembre se ha fallado el Premio Ojo Crítico de Artes Plásticas 2012, que ha recaído en Fernando García-Dory por sus trabajos de investigación en torno a la relación entre el arte y el mundo rural. Este es el séptimo Premio Ojo Crítico que se ha hecho público en la edición 2012, a la espera de saber quién será el próximo Premio Ojo Crítico especial."
Gracias RTVE y a los miembros del jurado Chema Madoz, fotógrafo; Carlos Urroz, director de ARCO; Ferran Barenblit, director del Centro de Arte Contemporáneo 2 de Mayo; Mery Cuesta, comisaria de exposiciones y artista; Manuela Villa, responsable de contenidos de Matadero Madrid; Berta Tapia, responsable del área de Cultura de los servicios informativos de RNE; Alberto Martínez Arias, director y presentador del programa cultural El ojo crítico, y Pilar Sampietro, periodista cultural de RNE.
Read more here
Workshop on methodologies for agroecological dinamisation in local rural contexts, IGOP, Barcelona
14-16/12/2012
A great opportunity to work with agroecological projects from all over the country, develop intervention methodologies and reflect on some specific examples.
Thank you Dani, Guillem , Alianza por la Soberania Alimentaria de Cataluña y Ecologistas en Accion.
Read more here
Presentation of catalogue / artist´s book on Radovan Kraguly and Dairy Museum Project, Mostyn, Wales
13/12/2012
Finally , the book is done and presented! This day we will also have a preview of the first clips made by the Young Farmers Club members involved in the project and launching a Dairy TV channel.
Thank you Carlos Monleon-Gendall for the design, Nia Roberts, Sian Green, and all Mostyn team, farmers who collaborate, TAPE, the Henry Moore Foundation, Artes Mundi and Cultura Fonds.
You can order the book writing to
Read more here the article published in Art Monthly 361, November 2012
Elemental Wood working, Jerwood, London
05/12/2012
With Michael Marriott and Eveart Boniface
Mediated by Fernando Garcia Dory
The workshop will look at the work of both amateur and professional making - reflecting on adaptation and design
No tools required
Read more here
Opening of Elemental Craft School recruitment day, at Now I Gotta Reason show, Jerwood Space, London
04/12/2012
After one month the show opens ( ? ) , showing what has been done in the space.
This launch event will present products, services and businesses
developed through the exhibition, with promotions of:
An Endless Supply - The Ruskin Hall Print Shop
Amy Feneck and Ruth Beale - The Alternative School of Economics
Fernando Garcia Dory - The Elemental School of Crafts
Marcus Coates - Shamanic Consultancy Services
Steven Ounanian - Centre for Ultimate Wisdom (sponsored in part by Bradley Hire)
The Useful Art Association - Michael Davis
Essay- Common Culture
A Useful Guide for Artists - Social Retail
Honest Shop, International Village Shop and Bare Thread
Talk:
There will be a Group Seminar with Marcus Coates, for artists without a reason (do not bring your work) from 5–6pm. Spaces are limited and cost £10. To book please email:
jva@jerwoodspace.co.uk
Contribute:
Please contribute to the on-site library with books and films on themes of Work, Money and Ways of Living. The library will be given to Crisis in Bermondsey at the end of the exhibition.
Consume:
Homemade bread and chilled water will be served.
Read more here
New York University Campus at Villa La Pietra Artists Retreat. Florence, Italy
30th November - 3rd December 2012
This retreat is to discuss social practice art in public spaces. The impetus for this retreat was developed by the Grey Art Gallery, New York University's fine arts museum in conjunction with New York University Florence. We have been joined in this effort by Creative Time. Together we are convening an intimate group of approximately 25 colleagues—artists, arts professionals, and NYU professors—to discuss current issues and new developments in socially-engaged artistic practice. We will delve deeply into the impacts and implications of these practices. From artists and city planners to national arts funders and government agencies, increasingly diverse fields are contending with and engaging the complexities of the impacts of culture and how they relate to notions of public space.
" Now I gotta a reson" , living in the gallery and building some furniture and feasible enterprise - group show at Jerwood Space, London
7th - 17th November 2012
Read more here
Field visit and preparation of project with Mario Garcia-Torres for Inland, Campo Adentro, Extremadura
28th October - 1st November 2012
Read more here
Opening of installation and performance "descansadero / rest shack" and cheese-tasting action , Forosur, Caceres
25th October - 26th October 2012
Meeting with students and discussion on the new season continuity of New Opportunity - The Colony, Universidad Complutense, Madrid

24th October 2012
Meeting with dairy farmers unions representatives and members, Mostyn, Wales UK
21st October 2012
Taking part in forum on Rural Arts, at Entartete Kunstler Hommage, Kurt Schwitters Merzbarn, Lakes District , UK
20th October 2012
Presenting at Hermes Foundation to launch School for Crafts project, Paris
17th October 2012
FRIEZE - Running the Angry Milk Bar, London
14th October 2012
Receiving the Ahnnenberg prize and attending Creative Time Conference , New York
11th October - 13h October 2012
Closing ceremony of the 2012 7th Course of the Shepherds School, Northern Spanish mountains
29th September - 31st September 2012

Read more here
Moderating a round table and lecture on educational strategies for the International Goat Association Summit, Las Palmas, Canary Islands
25th September - 26th September 2012
Installing and opening of "A Dairy Museum", exhibition in Mostyn, Wales -UK
22nd September 2012 - 6th January 2013

Read more here
Seminar on seeds and NAF Academy with other artists in Documenta 13, Kassel
10th September - 15th September 2012
Hungry Cities - exhibition at Kunstraum Kreuzberg - Berlin
1st September - 18 October 2012

·

·

·