ON GROWTH (2006—2009)
In the spring of 1983, five scientists started "The Forgotten Space", a study exploring the boundaries of the city. This was the starting point for a vast project seeking the creation of extensive park spaces and areas devoted to urban farming, and the promotion of peri-urban agriculture in Madrid. This proposal was meant to be incorporated into the 1985 Urban Planning Objectives approved by the Major's Office during the term of Tierno Galván, but ended up being dropped.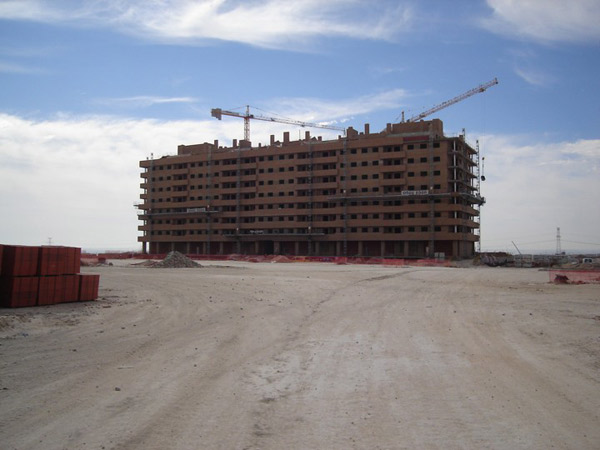 In the summer of 2006, the artist explored the boundaries of the city once again. He finds remains of agriculture, cities in the making, with no apparent limits to their growth. He envisions that a fixed image of that moment could be interpreted in reverse: a city in ruins, decaying, and fields breaking through the debris.
In the winter of 2008, after gathering data, a history, and carrying out an analysis, the artist proposes an action designed to get the centre of the city to acknowledge its periphery, to question the dualities of town-country, producer-consumer, exponential growth-organic growth, speed-slowness. To do so, he organises neighbourhood associations and peri-urban farmers to jointly establish a farmers' market from the periphery in the centre of town.
The project was exhibited in Goethe Institut in 2008, and later developed in Intermediae Madrid in 2010, together with the organisation of the farmer´s market and a serie of prospection routes to identify potential gardenning sites in the city.